6 Things You Need to Know About Teaching English in Mexico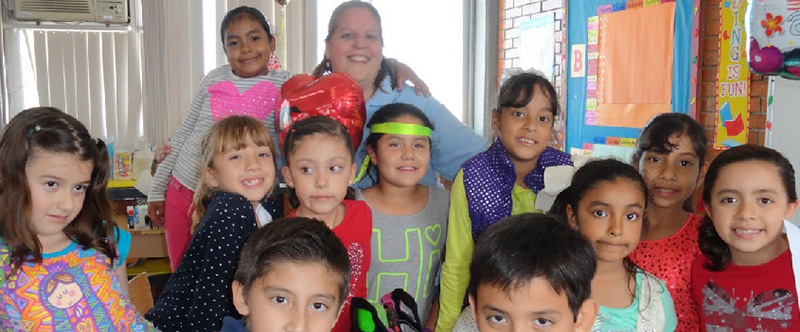 Now that you are close to choosing ITTO for your English Teacher Training and TEFL Certification you need to know what to expect from teaching English in Mexico. Out of all of the countries that you can choose from for your first or next travel/teaching destination, Mexico happens to be the best one. A culture that stretches back millennia, friendly people, a vibrant and dynamic present, with an even more promising future guarantee your experience in the country will be unforgettable.
The following are 6 Things You Need to Know About Teaching English in Mexico:
1. Mexicans Love Teachers: Teachers play a very prestigious role within Mexican society. Students hold a great deal of consideration and respect for their teachers just as parents always go out of their way to work with their children's teachers to improve the quality of their education. So expect to be very much appreciated for what you do.
2. Prepare to be Invited Everywhere: Mexican people love parties and festivities. As a teacher in Mexico you will be invited to a "Quinceañera" here, a wedding there, a birthday party tomorrow, etc. Don't let the partying sweep you away, remember there are lessons to plan for the next day!
3. Watch out for "Friendly Directions": Mexican people hate to disappoint which means that they will go out of their way to be of help when asked for it. As you can imagine this can backfire on you when you ask for directions on how to get to some place and the person you ask doesn't really have a clue. Fortunately, you have electronic resources nowadays that can help you get to where you need to go.
4. Prepare for the Local Cuisine: Mexican Cuisine has been deemed a UNESCO Intangible World Heritage and is as varied as the regions and terrain the country has to offer. An explosion between Mesoamerican and European culinary traditions have spawned what is eaten in Mexico today and will of course not disappoint. Don't be afraid to try local specialties! For instance, in Guadalajara you simply must try the Birria and Tortas Ahogadas.
5. Schools Work on the Go: Most schools work with an established curriculum that is very well defined, structured, and easy to follow. However, things can change very quickly and Mexicans around the world are famous for improvisation. Always have the flexibility to put together lessons on a short notice or off topic.
6. Thick Layers of Bureaucracy: Yes, dealing with government institutions in Mexico (like in most countries nowadays) takes time. Getting a local driver's license, work visa, social security, etc will take some time. Patience and a good book will make the waits pass by quickly or that person next in line will surely be urging for a chat about the long line, the weather, or fairly much anything.
Overall, traveling and teaching English in Mexico will be a live changing experience. Remember, live is like a book and those who do not travel read only one page.