6 Advantages of using the CEFR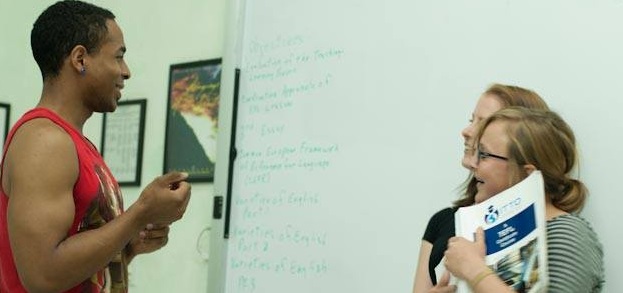 Today we are writing to give you some insight on how to use the Common European Framework of Reference for Languages. The CEFR is a guideline used to describe achievements of learners of foreign languages across the world. It was put together by the Council of Europe as the main part of the project "Language Learning for European Citizenship" between 1989 and 1996. Its main aim is to provide a method of learning, teaching and assessing which applies to all languages.
The use of the CEFR provides teachers with the following advantages:
1. Access to a meaningful and useful point of reference that is understood globally and that informs their decisions on measuring language knowledge and skills.
2. A detailed description of learning, teaching, and assessing languages, how learners compare to a set of competencies, and how they carry out communicative tasks.
3. Teachers and learners move toward specific levels and specific goals of those levels.
4. Teachers may want to select teaching materials (course books and resources) that are referenced to the CEFR.
5. CEFR levels provide an indication of performance and ability to function in communicative contexts in a foreign language.
6. There are no requirements in the CEFR; it is a framework of reference. It is up to the teacher and learner to plot a course for language development. The CEFR does not tell them what to do or how to do it.
Using CEFR presents many advantages to today's EFL Teacher.