Features Included in your TEFL Course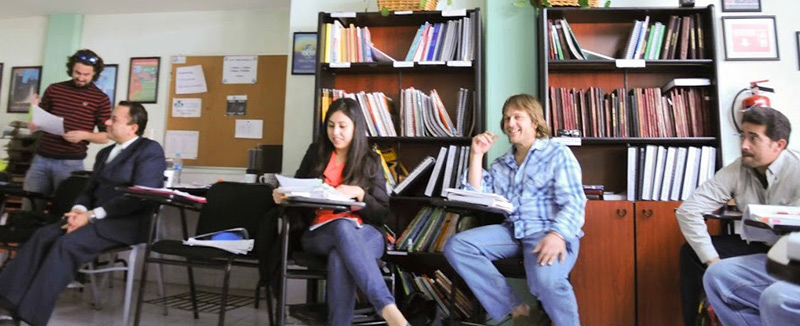 At ITTO, we believe the best way to improve people's lives is through education and meaningful travel. With this in mind, ITTO ensures that your education and travel experience with us will be as enjoyable and easy to arrange as possible. Your TEFL Course in Mexico with ITTO includes all of the following:
Included in your tuition:
4 week TEFL Training
International Certification
Online TESOL Technology Course
Registration
Housing Placement Assistance
Student ID (Get discounts around the city!)
ITTO Job Guidance Book: All you need to know about teaching English abroad
Pre-course preparation assignments
Added values available at NO extra cost to you:
Guaranteed Paid Job Placement Service + Lifelong Career Guidance
1 week of Spanish Lessons at most accredited Spanish school in Mexico ($258 USD Value).
*There is a $30 USD course book you must buy on the first day.
Your Spanish lessons do not take place at just any Spanish Language school. The school is one of only three in Mexico to be accredited by Instituto Cervantes, the world authority in accreditation of Spanish Language Schools. As a matter of fact it is the most accreditate Spanish Language School in Mexico.
ALL course materials and stationary supplies + printing and photocopying
11 Specialty Certificate Courses in competitive teaching dexterities
(Each valued at $80 USD)
Unlimited WIFI /Internet Access
Airport reception and transportation to your lodgings ($40 USD Value)
Salsa Lessons
In-class cafeteria service – Fresh coffee and tea everyday
Graduation Party
Long distance phone calls
Ebook with Hundreds ready-made EFL ESL lesson plans and activities on: phrasal verbs & idioms, prepositions and verb tenses
Newest addition to our course: ESL Library 3 month membership!
What is ESL Library?
ESL Library is the most powerful online tool that will help you save time when planning and creating activities for your classrooms. Spend less time planning and enjoy your sparetime as you teach and travel.On ESL Library you will find the following classroom tools: Mini debates, grammar lessons, writing lessons, grammar worksheets, idioms, flash cards 2000+ vocabulary images, and new material is added every month.