Top 5 Tips to Secure English Teaching Jobs in Mexico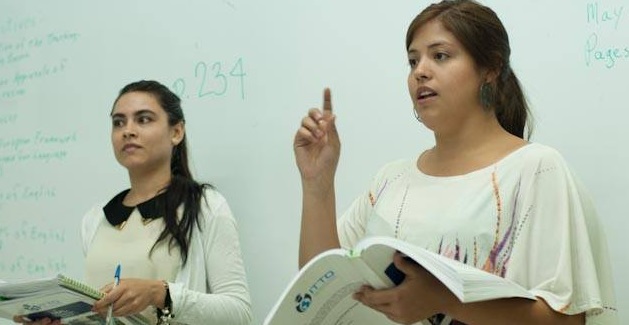 Getting a job teaching English in Mexico is something that will require some adaptation. Actually, when contemplating working overseas, there are several aspects of the job search process that will have to change and be adapted to accommodate the cultural differences for the country that you have on the crosshairs.
The following are the Top 5 Tips to Secure English Teaching Jobs in Mexico we recommend to all our graduates:
1. Prepare Your CV/Resume: Putting together a CV/Resume that highlights the skills sought out by employers in this industry is vital. Your educational background as well as teaching experience should be listed prominently and towards the beginning of the document. Make sure the document has plenty of space and the listings are distributed evenly to facilitate reading. Remember this is a CV/Resume and not an autobiography; make sure to keep the document 1 or 2 pages long.
2. Optimize Your Elevator Pitch: So why should we hire you? This will surely be an interview question. Schools will not be looking for the conventional; "I am the best" type of response but rather a reasonable answer highlighting your talents and professional attributes which make you a strong candidate. Prepare a shortlist of your best skills and qualities that make you the best contender for the position.
3. Research The School: Who will you be working for? Doing a little background research will take you a very long way during the interview. By understanding some of the school's values you will be able to align them to your own to make a perfect match before the eyes of the interviewer.
4. Change Your Attitude: Stay positive during the interview. A positive attitude is always something that schools are looking for in their teachers. Smile when you are speaking to the interviewer and make sure to be confident word for word throughout the conversation.
5. Be Persistent: If a school says no, don't be discouraged. Not landing a job after the first interview does not mean that you are not a good candidate but rather the interviewer was not ready to make a final decision. Keep a positive attitude and applying for more interviews until you land the job you're looking for.
Put these tips into play for securing teaching positions and you will optimize your results.
*Feel free to share our articles, we only ask for credit! Be sure to mention International Teacher Training Organization as the author and a link back to our website: www.tefl.com.mx