How to Prepare for International English Teaching Jobs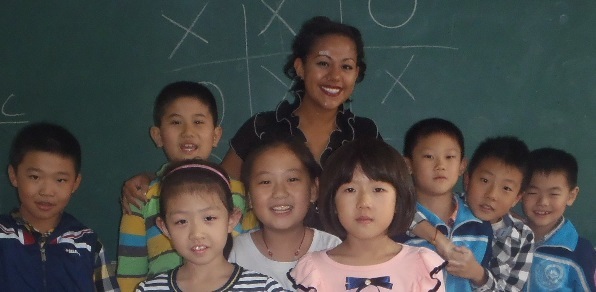 Many different emotions wash over you when you finally learn that you are going to be teaching English in a foreign country. There's excitement mixed with a little bit of fear. How are you supposed to prepare for international English teaching jobs when the experience is totally new? You need to open yourself to new experiences, learn about the country where you will be teaching, get to know your employer, be proactive and productive, and take care of your affairs at home.
Be Open to New Experiences
When you are going to be in a different country for a while, it's vital to be open to new experiences. You will be in an unfamiliar place surrounded by new foods and new people. Opening yourself to new experiences will help you to get the most out of your teaching experience, which will help you to grow as a person as well as a teacher.
Learn About the Country
One of the best things you can do to avoid embarrassing blunders on international English teaching jobs is to learn about the country in which you will be teaching. Learn about customs and the language. The more you learn about the country before you leave, the more prepared you will feel as you interact with the native people.
Get to Know Your Employer
Another part of avoiding blunders is getting to know your employer. If you are familiar with how your employer operates and what he or she expects of you when you arrive at your teaching post, you will likely feel more comfortable doing the things you need to in order to teach well.
Be Proactive and Productive
International English teaching jobs often require a lot of preparation. This means that as soon as you know that you are hired, you need to take action. Be proactive and productive from the moment you learn about your job. Every moment is another chance to prepare, so take action by learning more about what you will be doing or by getting a head start on lessons.
Take Care of Your Things at Home
If you will be gone for a long time, you will need to find a place to keep your possessions at home. You will need to contact family members and notify anyone who needs to know about your teaching position. Some teachers find storage for their things for a year or so until they return home. Get all of your affairs in order and set up any payment arrangements to make things easier while you are abroad.
Preparing for international English teaching jobs is mostly steeling yourself for new experiences. You also need to take care of your affairs and possessions in your home country before you leave. Most of your preparations will be affected by your overall attitude toward your job, however. Get ready, because your teaching experience abroad is likely to be one of the best in your life.
*Feel free to share our articles, we only ask for credit! Be sure to mention International Teacher Training Organization as the author and a link back to our website: www.tefl.com.mx