What Makes a TEFL Course Internationally Accredited?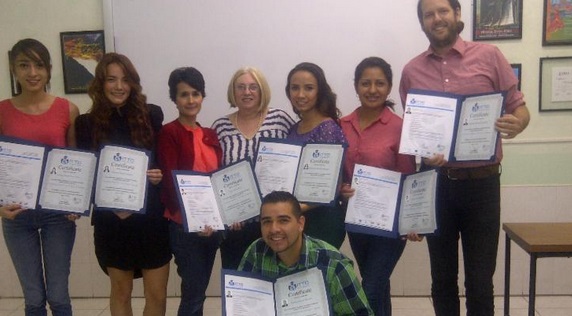 Now that you have chosen to pursue a career as a TEFL instructor, the next step is finding an institution that offers accredited TEFL courses in Mexico. While there are plenty of non-accredited courses available, only accredited courses can provide you with the skills, education, and credentials you need to pursue advanced career opportunities. Below are some standards that set an internationally accredited TEFL course apart from a non-accredited one.
Continuous and Ongoing Course Development
Courses that are accredited have a strenuous set of guidelines in place that facilitate the delivery and management of TEFL instructional materials. All course information must be easily accessible for distance and on-site learning. These standards help to ensure that all coursework, modules, assessments, and resources are continually developed, to provide students with the most current English language comprehension skills. All course instruction must be implemented in a manner that enhances independent learning. Only personnel who maintain the appropriate credentials are allowed to update instructional materials and curriculum.
Regular Evaluations
The instructors and affiliated institutions must undergo regular inspections and evaluations to ensure that all accreditation standards and policies are upheld. Internal and external audits are used to evaluate how well the instructors, management staff, and all affiliated personnel administer instruction and support services to all TEFL participants.
Administrative Services for Students
Accredited TEFL courses in Mexico must provide administrative services for all participants. These services include routine and timely maintenance of all student records, registrations, related financial fees and activities, attendance information, feedback, performance records, assessments, and grades. All student information is to remain confidential, and there must be procedures in place to safeguard the privacy of all student records, to ensure that these records will not be misused. Additional administrative services should be available to handle unexpected events such as changes to instructors, exams, assessments, coursework, location, time, etc. All students and instructors must be notified in a timely manner of any changes. These changes must not violate any standards or obstruct any accreditation terms or conditions.
Certification Process
The certification process must be transparent, so that there are not any discrepancies with credentials or related details. This will ensure timely delivery of certifications, without any errors. Students are only able to receive certification after showing a mastery of the appropriate competencies.
Thousands of universities, colleges, and employers all around the world accept accredited TEFL courses in Mexico. Earn your TEFL credentials from an institute that has undergone a rigorous accreditation process. The skills and knowledge you will gain are priceless and can provide you with a world of opportunities to explore.
*Feel free to share our articles, we only ask for credit! Be sure to mention International Teacher Training Organization as the author and a link back to our website: www.tefl.com.mx