What Are the Types of TEFL Jobs Available Overseas?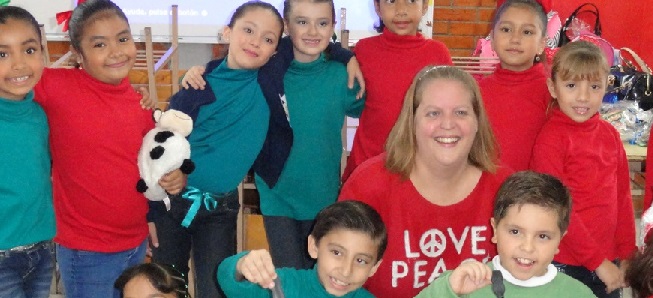 Are you tired of filling up at the same gas station every week or waiting at the same stoplight each day on the way home from work? If you love traveling and are good with people, you may be in luck. There are thousands of available TEFL jobs overseas. After all, who doesn't want to get paid to travel?
Globalization has created a huge market for teaching English as a foreign language (TEFL). Every year, more and more government entities, schools, and businesses across the world hire foreign English speakers as contract teachers. Assignment lengths, pay, and benefits vary depending on the specific country. Likewise, each institution has specific requirements as well as a corresponding method of recruiting. Nonetheless, one of the best ways to secure a good position with a reputable employer is by taking an onsite TEFL course.
Completing a TEFL program gives you international certification, a necessary credential for most TEFL jobs overseas. While some employers require their contractors to also possess a degree and be a native English speaker, a TEFL education is highly marketable. It demonstrates that you have mastered the techniques that are actually used in the classroom like literature-based and communicative learning. In some cases, it even means higher pay. Furthermore, unlike an online course, an onsite program ensures that you acquire hands-on experience, which again, is highly desirable. Consider an all-inclusive program where you get real international exposure. Many organizations provide accommodations, local assistance, and even visa and job placement services once you graduate.
Most TEFL jobs overseas involve teaching children, although demand is also high within government agencies and private business. As a certified teacher, you have the ability to choose where you want to work. Mexico, Costa Rica, Peru, and Ecuador all have plenty of opportunities, a low cost of living, and rich culture. Chile, in particular, officially announced its plan to become a bilingual nation in the near future.
If you fancy a slightly higher standard of living, look to European countries like Spain or the Czech Republic. Furthermore, British citizens work visa-free in any country that is part of the European Union.
Asia is a definite place to find TEFL jobs overseas. In fact, this region is at the forefront of English education. Many schools in Japan, China, and particularly South Korea offer attractive packages for teachers who are willing to commit to year-long contracts. Typical benefits include free housing, reimbursed airfare, and generous salaries.
The types of jobs available include:
1. Business English: Teaching English to professionals or within a company.
2. K-12 Education: Teaching in a private or public school.
3. Language Center: Teaching English as a Foreign Language to students of all ages and levels.
Get in touch with a TEFL organization for more information about courses and available positions. Life happens once, and this helps make it count.
*Feel free to share our articles, we only ask for credit! Be sure to mention International Teacher Training Organization as the author and a link back to our website: www.tefl.com.mx