Teach English in Argentina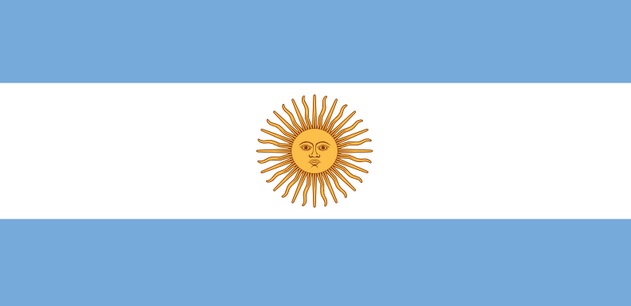 Start teaching abroad right away!
There are high standards in the teaching field in Argentina, as it has always had a large number of the population who speak English. Competition is tough, so the individual must be aware to pack all their credentials. Some schools can require, in some cases, up to five years experience. Contacts are essential and business teaching is more lucrative although there are a number of private language schools that one can apply to. Materials such as books can be scarce, it is therefore best that the individual plans ahead for such a circumstance. The foreign teacher should be prepared to independently search for accommodations. A one bedroom apartment can cost up to $600 USD per month. The best time of the year for hiring would be March to April.
We recommend to sign on for perhaps up to a year contract in order to obtain the necessary working documentation. Most schools ask for a 6 month commitment minimum. The larger language schools and most employers usually assist with the necessary paper work. The hourly rate is about $15 USD in private institutes and perhaps more for private lessons, for which you must register and pay a small percentage of tax. The currency is the Argentine Peso approximately $1 USD to $12.90 Pesos. Teaching positions are usually found in in Buenos Aires; however, you may look for work in Mendoza, Cordoba or the Patagonia.
Traveling to Argentina
Argentina, known as the "most European country" of all South America, is located in the southern hemisphere, next to Chile and southwest of Brazil. The population of this immense, natural resource rich, and beautiful country is estimated to be just fewer than 40 million. The color of the flag stands for the color of the sky, as one feels surrounded by a big bubble under it. The "pampas" or flat lands are home to rich soils, a broad farm land, ranches, and the traditional delicious beef cattle.
On Argentina's west side of the country lies the rocky Andes mountain range and to the south are the very green Patagonian Lake District landscapes. Temperatures are very mild for the most part, ranging from 90F to 68F during the summer and from 54F to 39F during the winter. Seasons are cooler in the southern Patagonia and at the higher altitudes.
Buenos Aires is Argentina's largest metropolitan area with a population of approximately 13 million. Most Argentinians are Caucasian, mostly of Italian and Spanish descent. The country's political history has been weighed down with years of military totalitarian rule and most recently economic collapse. It has been recovering from many years of turbulent governments. Argentina has a rich historical memory of a past era of wealth. Buenos Aires has many monuments, museums, opera houses, and of course, the graves of their beloved Eva Peron (Evita) and the most famous tango singer Carlos Gardel. If you visit Buenos Aires you should definitely watch a live tango show. The capital is a stunning city filled with French Colonial architecture and giant sycamore trees. The Argentines are magnificient cooks, putting together their earthy, strong, yet tasty, red wine usually accompanied with a fine cut of the thickest juiciest beef, cooked on the traditional wood burning brick "asados" (barbeques).
Argentinean people are somewhat conservative, courteous, family oriented, and proud. They place great importance on appearances. Wear your nicest clothes, as you would feel better among them. Their Spanish is certainly infused with Italian phrases and accent. Some extraordinary places to explore are to the north, the giant Iguazu Falls, which border Brazil, or Mendoza to the west, an excellent wine growing territory, or the relaxing gorgeous mountainous vistas in the Patagonia, or the short ride to Colonia, Uruguay, a certainly a must-see town.